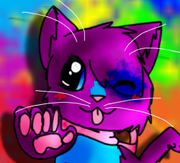 Jupi, also known as xJupi on deviantART and JupiMeow on Youtube, was an animator known for her animations of cats, fursonas, and her drawings/art.
Her old accounts in dA and Youtube used to be xLushix and xLushix, respectively.
She no longer animates, however, but she still occasionally uploads some doodles on her deviantART.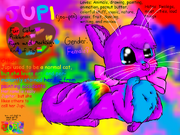 She used Adobe Flash to animate.
External Links
Edit