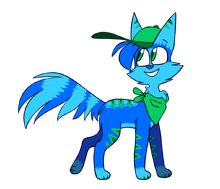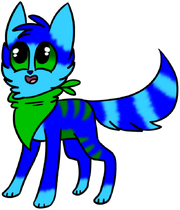 KoolKitty100,
or
Sketch
as she calls herself, is an Australian animator who animates and draws the weird shenanigans her and her friends get up to. She has a knack for pitching her voice whenever she is required to voice something for a video.
She uploads mostly animations but sometimes screen recordings of her friends using her tablet and real life videos that she decides not to animate.
KoolKitty100 was not the original name of the channel. Up until March 2014, the channel was called KoolKirby100, but was changed due to the fact that Sketch was going to animate the rest of the channel. Before the name change, Sketch was known as Dashie, and her and her friend Pinkie recorded videos instead of animated them.
There are a lot of characters featured on Sketch's channel, but there are 10 main ones that are in just about every video; Sketch, Angel, Coral, Cheez, Caramel, Petals, and Feather
_____________________________________________________________________________________
YouTube: https://www.youtube.com/user/KoolKirby100/featured
deviantART: http://koolkitty100.deviantart.com
_____________________________________________________________________________________